Russ Darrow Mazda of Greenfield Oil Change Services
A big responsibility that all car owners have is the need to make sure that they stay current with all of their vehicle maintenance and service needs. There are a variety of forms of maintenance that need to be done multiple times per year. One very important service that you need to stay current with is an oil change, which should be handled by a professional service center.
Oil Change Overview
Having your oil changed is a very common service that you should have done routinely. Depending on the type of car that you have and the form of oil that is used, you may need an oil change service as frequently as every 3,000 miles driven or every six months. With this service, the technician will change the oil of your vehicle and will normally complete a variety of other system checks to ensure your vehicle is still in good condition to drive.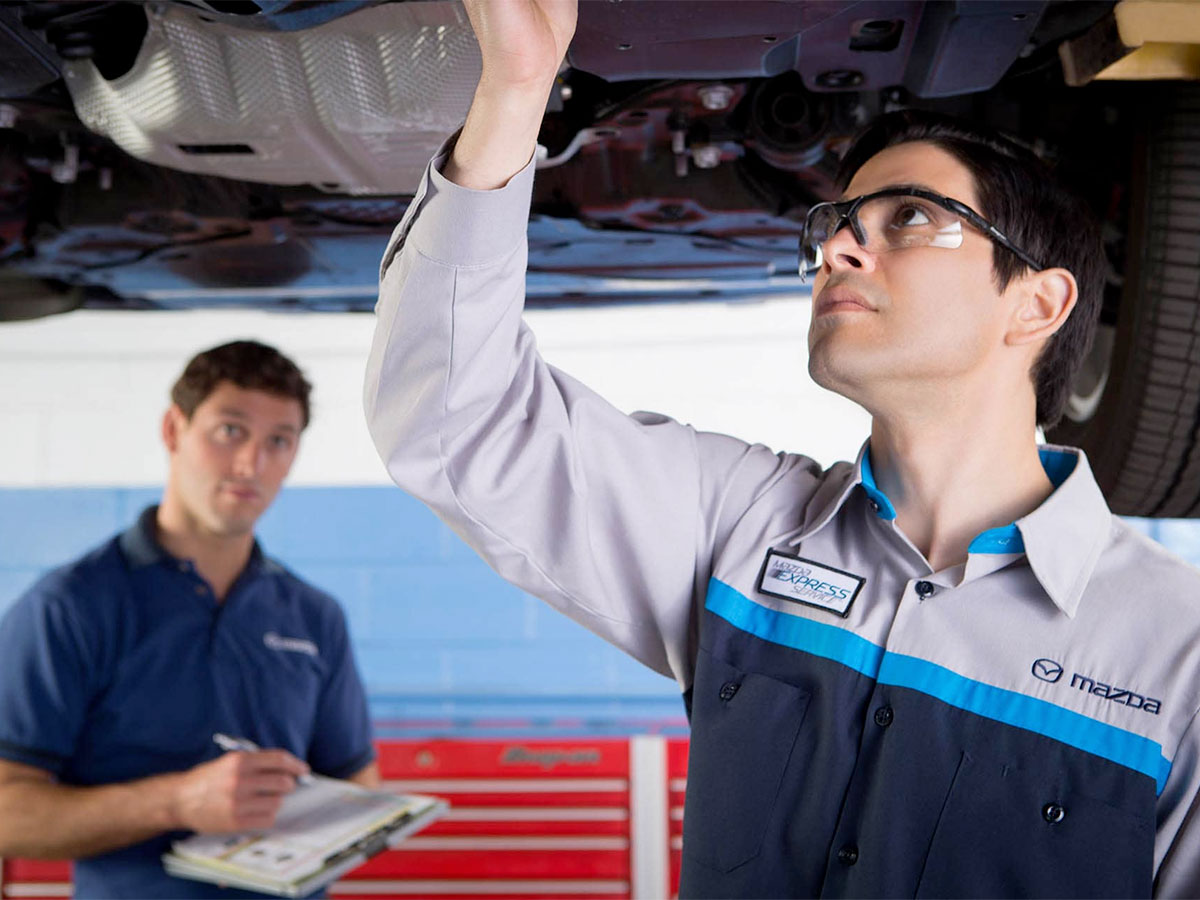 The Importance of Regular Oil Changes
You should always do your best to make sure that you have your oil changed on time with each timing interval. When you consistently have your engine oil changed, it will help to ensure that your vehicle remains strong and your engine healthy. This will keep your vehicle running safely and efficiently and will allow you to avoid some major repair bills in the future.
One mistake that some car owners make is avoiding an oil change. If you go too long without scheduling an oil change, it will start to put a lot of strain on your vehicle. Before too long, it will be noticeable when you try to drive your car. Eventually, it will even start to heat up to the point where it is no longer safe to drive. This could also come with major engine repair needs and other problems, each of which is expensive to correct.
Schedule Certified Mazda Service in Greenfield
The next time that you need an oil change service for your vehicle, a great place to bring it to is Russ Darrow Mazda of Greenfield. Finding a service center that combines expert vehicle care and great customer service is always a huge advantage. When you come to Russ Darrow Mazda of Greenfield, you can be assured that your vehicle will be serviced by a certified technician and you will have a comfortable waiting room to enjoy. Due to this, the service center continues to be a top option for people all over the Greenfield, Waukesha, Greendale, New Berlin, and St. Francis, WI area.
SCHEDULE SERVICE
SERVICE & PARTS SPECIALS
Dealership Amenities
- Comfortable Lounge
- Courtesty Local Area Shuttle
- Magazines
- TVs
- Complimentary Coffee
- Russ Darrow Rental Program
- Darrow Group Gold Rewards Program
- Kids Play Area
- Mazda Express Service
- Open Saturdays