2017 Mazda MX-5 Miata near Racine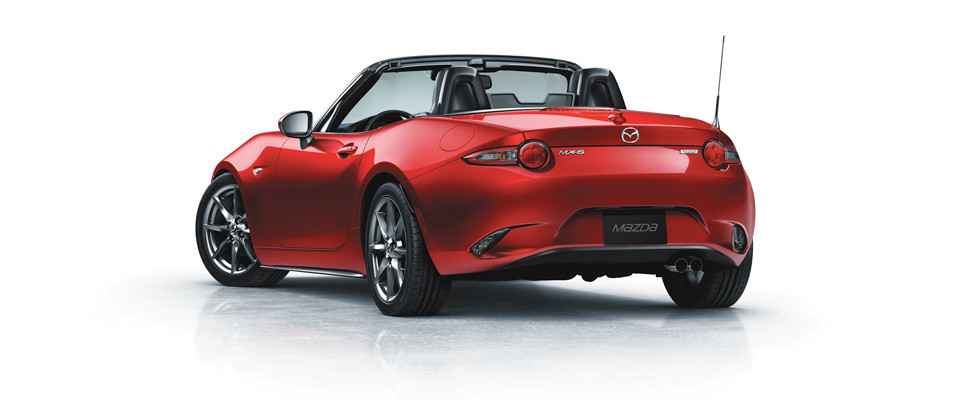 View 2017 Mazda MX-5 Miata Inventory
2017 Mazda MX-5 Miata near Racine
The 2017 Mazda MX-5 Miata near Racine is hitting the road with flair. This updated version of the old classic is sure to make your heart race as you put the top down and grab hold of the leather wrapped steering wheel. Each and every year, Mazda has made the Miata just a little better than the year before, and this year is no exception.
About the 2017 Mazda MX-5 Miata near Racine
With three incredible trim levels, you can get a brand new Miata in just the right combination of comfort and sport features. At the Sport level, you will enjoy a simple, straightforward sports convertible with a clean cloth interior and a handful of luxury upgrades. At the Club level you will find upgraded seats with a classy accented trim. Finally, at the Grand Touring level you will get the whole shebang with full leather features and a top notch infotainment system.
No matter which trim level you choose, you will find that the Miata is already loaded up with all kinds of driver-friendly options like keyless entry, rear view cameras and more. It's a vision of all the latest trends in the auto industry brought together into one tightly wrapped package.
2017 Mazda MX-5 Miata Specifications
With 155 HP beneath the hood, you'll never run out of power given the light weight and trimmed down body of the Miata. You'll find that the car is exceptionally responsive to your touch, and takes off from the starting line in a pinch. Modifications to the roll stops have made the car even more fun to drive on windy roads than ever before by eliminating the hard stops of the past. Now you will effortlessly glide around corners.
The six speed manual or automatic transmission option allows you to take your ride to the next level. You will love the rear wheel drive torque that you get out of this thing as you head out onto the highway. Mazda went above and beyond to make the Miata incredibly lightweight so eek the fuel economy up around 32 mpg, so you will have all the perks of a fuel efficient economy car while you're at it.
If it's time for you to test drive the new 2017 Mazda MX-5 Miata near Racine, make sure you give us a call at Mazda Greenfield today! We can set you up with one of this year's models for you to experience the whole Miata tradition for yourself.
Directions to Mazda Racine
Contact us about the 2017 Mazda MX-5 Miata