2017 Mazda MX-5 Miata near Muskego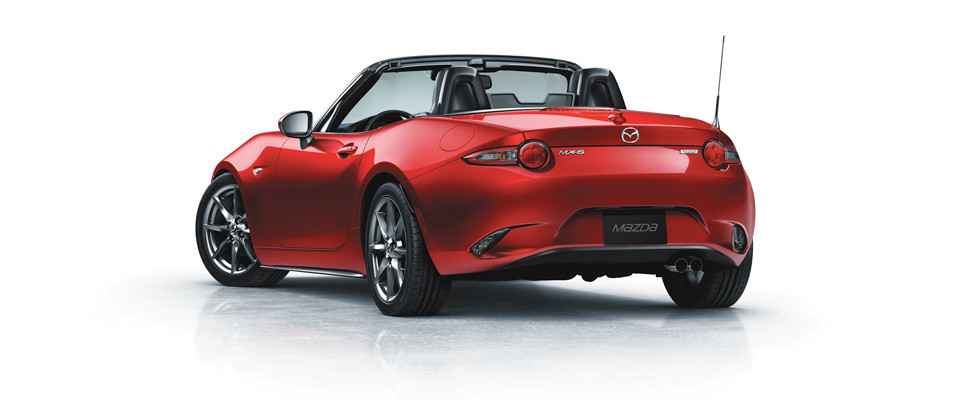 View 2017 Mazda MX-5 Miata Inventory
2017 Mazda MX-5 Miata near Muskego
The 2017 Mazda MX-5 Miata near Muskego is making a grand entrance, proving that an already iconic line can just keep getting better and better with time. While the 2016 model received pretty good reviews all around, the 2017 seeks to solve some of the more minor complaints about the previous year. Here's a look at what you can expect from the new Miata.
Improved Driver Experience with the 2017 Mazda MX-5 Miata near Muskego
When you first put your foot to the pedal of the new Mazda MX-5 Miata you will notice that you are opening up an incredible driving experience. The car's light weight and trim profile is very receptive to touch, and seems to glide under your fingertips. As you take it into corners, the car responds by hugging tight and the steering assist ensures that you stay inside the lines.
You will also find that the retractable roof offers a comfortable, functional convertible option that many other sport coupes can't compete with. By stowing the roof directly behind the seats instead of in the trunk, you save all of your cargo space. This is one of the reasons people love traveling with the Miata so much! No matter which of the three trim levels you sign on for, you these incredible features stay the same across the board.
The Details of the New MX-5 Miata
Under the hood you will find a 4 cylinder 155 HP engine. You can choose from either 6 speed manual or automatic transmissions which promise smooth sailing as you take to the open road. Early tests indicate it will take you from 0-60 in just over six seconds. Yet, you'll also enjoy an impressive 35 mpg fuel economy rating so you can save money while you drive.
With the Club model you will enjoy plenty of comfort features as well as the convenience of a large 7 inch center console giving you maps and other updates controlled by a simple knob. As you move into the Grand Touring model you'll also have a 9-speaker BOSE audio and entertainment system at your disposal. The leather seats and paneling give the 2017 Mazda MX-5 Miata near Muskego the perfect finishing touch.
If you're searching for the perfect 2017 Mazda MX-5 Miata near Muskego, start your search at Mazda Greenfield today! Our friendly sales team is here to help you find the perfect Mazda for you from our huge selection of colors and trim options.
Directions to Mazda Muskego
Contact us about the 2017 Mazda MX-5 Miata