2017 Mazda MX-5 Miata near Lake Geneva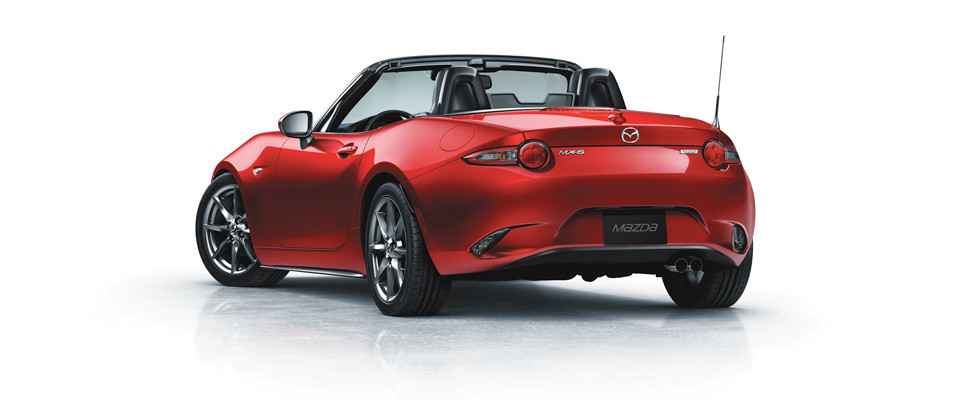 View 2017 Mazda MX-5 Miata Inventory
2017 Mazda MX-5 Miata near Lake Geneva
Back in 1989 when the Miata was first introduced by Mazda it was an earth shattering design. The whole car industry took notice of the super light weight frame and the exotic roadster look. Today, the 2017 Mazda MX-5 Miata near Lake Geneva is continuing this long tradition and continuing to shake up the sports car industry all around.
About the 2017 Mazda MX-5 Miata near Lake Geneva
This ultra sleek 2-seat convertible is the dream car of young professionals and couples who just want a fun ride for getting away. The unique design of the convertible top and the seats makes it possible to take the Miata on a road trip with the top down the whole way. You never lose out on trunk space, and you can enjoy the security of comfortable seats tucked tightly down into the body.
With three different trim levels available you can choose from a simple cloth interior while still enjoying the performance tuning of the Miata namesake. Or you can opt for a plush Grand Touring model with all the bells and whistles in place. This includes leather seats, a complete infotainment system and plenty of high tech add ons like backup cameras and keyless entry.
The 2017 Mazda MX-5 Miata By The Numbers
At its heart, the new Mazda MX-5 Miata relies on a powerful little 4 cylinder engine pumping out 155 horsepower to the rear wheel drive. Thanks to the low curb weight, the car takes off like a dream and floats through all six gears at an incredible pace. You'll enjoy up to 32 mpg fuel economy on the open road with the automatic transmission.
Last year alone, the Miata took home numerous awards from auto shows around the globe. This year, the updated 2017 model is looking to score even more points with some minor updates to the look and the technology. It remains one of the most competitive sports coupes available thanks to the versatility and cost friendly nature of the car. There is plenty of love to go around when it comes to the Miata, and Mazda keeps revitalizing the name at every turn.
Now is your chance to test drive the all new 2017 Mazda MX-5 Miata near Lake Geneva for yourself. If you've always dreamed of joining the Miata family, you can now see for yourself how Mazda has built a legacy out of this incredible vehicle. Contact Mazda Greenfield today to schedule your test drive.
Directions to Mazda Lake Geneva
Contact us about the 2017 Mazda MX-5 Miata