2017 Mazda MX-5 Miata near Kenosha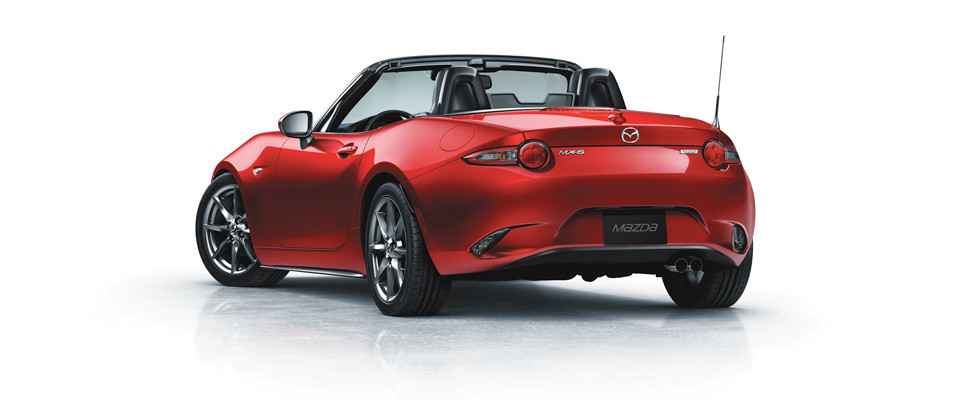 View 2017 Mazda MX-5 Miata Inventory
2017 Mazda MX-5 Miata near Kenosha
The 2017 Mazda MX-5 Miata is here in Kenosha and it's ready to make a lasting impression. The redesigned Miata features iconic body styling along with new technology and materials to give you a world class experience. This convertible roadster has everything you need to enjoy the open road.
What's Inside the New 2017 Mazda MX-5 Miata Near Kenosha
When you first slide into the front seat of the brand new Miata you will enjoy a luxurious interior featuring leather wrapped panels and a clean instrument cluster. A center screen console gives you access to maps and other performance details about the car. The cloth convertible top offers a full glass window in the rear, and quickly retracts for a truly incredible driving experience.
When you move up to the Grand Touring trim package, you will enjoy even more great interior features such as a full entertainment package with a 9-speaker BOSE audio system. You will also enjoy a full leather interior, including black leather seats with accent stitching throughout. The two tone appeal of the interior gives it a look that can't be matched.
Specifications of the 2017 Mazda MX-5 Miata Near Kenosha
In addition to being a beautiful car with plenty of visual appeal, the Miata line is known for powerful engines hidden within their tiny frames. In this case you'll enjoy a 155 HP 4-cylinder engine tied to a 6 speed manual or automatic transmission. You can enjoy 35 mpg fuel economy, making it one of the most fuel efficient sports cars on the road.
Mazda also included a variety of high tech, modern features in the new Miata such as keyless entry, rain sensing windshield wipers, safety cameras all around and LED lighting throughout. This gives the 2017 Mazda MX-5 Miata near Kenosha an upscale feel. You will enjoy a comfortable ride with intuitive, easy going technology that makes your ride stress free.
If you're looking for luxury at an unbeatable price, the Miata is what you need. The Miata has long been the favorite of car enthusiasts around the world who want a straightforward convertible with a great interior. You will also enjoy the reliability and durability of the Mazda line with one of the most recognized cars ever built. With three trim levels and plenty of personalization options, we're sure you can find the perfect 2017 Mazda MX-5 Miata for you right here in Kenosha at Mazda Greenfield.
Directions to Mazda Kenosha
Contact us about the 2017 Mazda MX-5 Miata