2017 Mazda MX-5 Miata near Greendale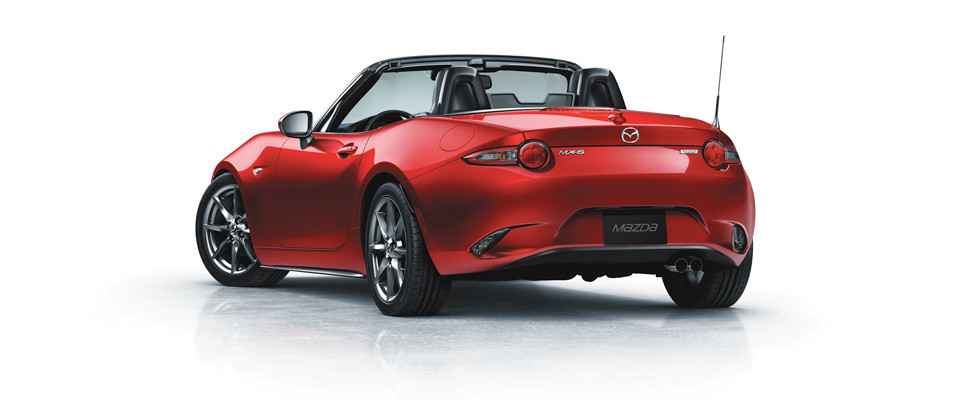 View 2017 Mazda MX-5 Miata Inventory
2017 Mazda MX-5 Miata near Greendale
The all new 2017 Mazda MX-5 Miata is now available in Greendale and the surrounding area. If you've been waiting for the perfect time to buy a brand new Mazda Miata near Greendale, now is your chance. The 2017 model year builds upon the same great legacy that has made the Miata a popular choice for years and years. From the gorgeous body lines to the elegant interior, the Miata is one of the best selling sportsters on the road for a reason.
New 2017 Mazda MX-5 Miata Information
The 2017 Mazda MX-5 Miata near Greendale comes in three trim levels: Sport, Club and Grand Touring. Both the Sport and Club tiers come with black cloth interiors, leather wrapped accents and a retractable cloth top featuring a glass rear window. With the Grand Touring upgrade you will enjoy the luxury of a full leather interior with accent stitching. You will also enjoy Mazda's Advanced Keyless Entry system and 35 mpg fuel economy in any one of these vehicles. While the Sport model gets the job done, both the Club and Grand Touring models include upgraded sound and entertainment systems to make the ride that much more fun.
2017 Mazda MX-5 Miata Specifications near Greendale
The Mazda MX-5 Miata was built with a smooth 6 speed automatic transmission which offers paddle shifters conveniently mounted on the steering wheel, or the original manual transmission that gives you ultimate control over your ride. It comes with a 155 HP 4 Cylinder engine, offering impressive fuel economy along with a healthy serving of performance.
You will also find all of these vehicles equipped with engine immobilizers, tire pressure monitoring systems, side impact airbags and door beams, and plenty more. The four wheel disc brake system makes for a dreamy drive through even the toughest conditions with the help of the independent suspension system.
In addition to the three trim levels currently offered for the Mazda MX-5 Miata near Greendale, there are a number of other upgrades available including LED lighting, safety cameras, a complete appearance package and upgraded gunmetal wheels.
To learn more about how Mazda Greenfield can help you get into a stunning new car today, schedule your appointment to test drive one of our incredible MX-5 Miatas and fall in love with the car that you've always wanted. We have a huge selection of colors and trim levels already available for you to choose from.
Directions to Mazda Greendale
Contact us about the 2017 Mazda MX-5 Miata